TENNIS COURTS + RICOCHET
Sportcentrum Imperial offers 4 tennis courts with a surface of artificial turf. The courts are located in a pleasant environment overlooking the hotel Imperial. Tennis is a great option for playing with friends or with our coaches, who are available for complete beginners on summer days.
Personal training with a tennis coach is also an option and can be booked with us by phone.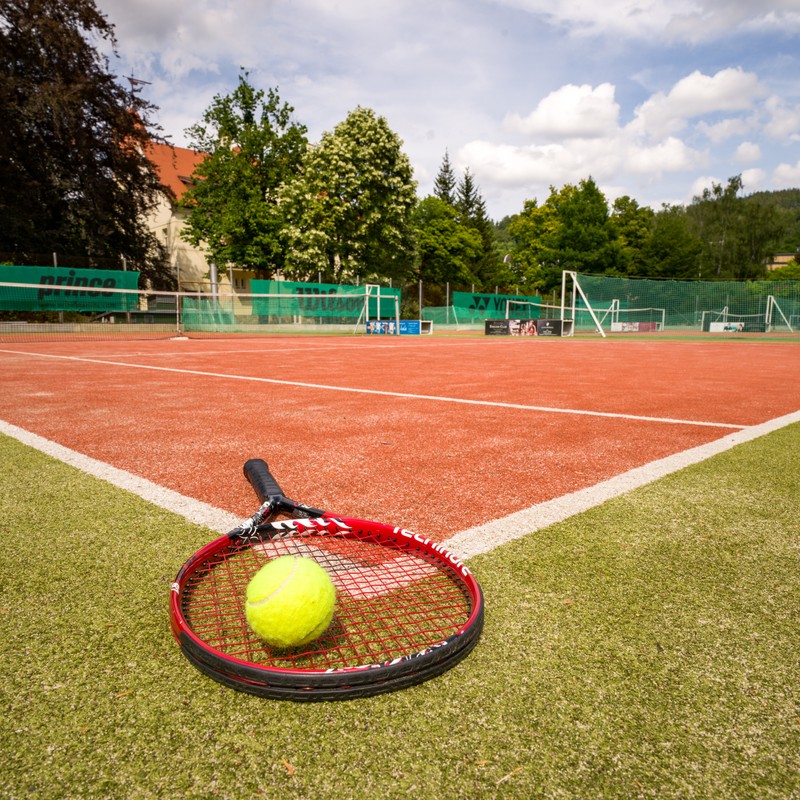 Another great sporting alternative that you can try at our Sports Centre is ricochet. It's a fast and fun game for two players that even bad weather won't stop you from playing. Now you just have to come and we will be happy to lend you all the necessary equipment at our reception.